We will automatically syndicate your Judge.me reviews to Shopify as review metaobjects. If your store has an eligible Shop channel, Shop will use these metaobjects to display your star ratings and reviews inside the Shop channel admin and on your Shop app product listings.
This partnership will help you boost conversions and drive revenue by quickly bringing personalized social proof to an additional channel. No need to build up your collection of reviews and ratings in Shop from scratch.
How are reviews syndicated?
By installing the Judge.me app, you accept the following permissions scopes for us to syndicate reviews to review metaobjects on Shopify:

write_product_reviews
read_product_reviews

Reviews that you publish on Judge.me that also match Shop's review policies will be added to your products in Shop.
We'll send all reviews to Shopify as review metaobjects, and Shop will add the reviews that are linked to a specific customer order (including associated customers and products) into the Shop app.
Raw review content will be sent to Shopify as metaobjects. We don't apply any censoring for personal identifiable information (PII) and profanity. Shop will moderate these reviews according to their product review policy before publishing them inside the Shop app.
If you uninstall Judge.me, we can't syndicate new reviews to Shopify as metaobjects, so your reviews in Shop won't be updated. Your existing reviews in Shop will remain the same until you contact Shopify customer support for any changes.
Judge.me reviews in Shop channel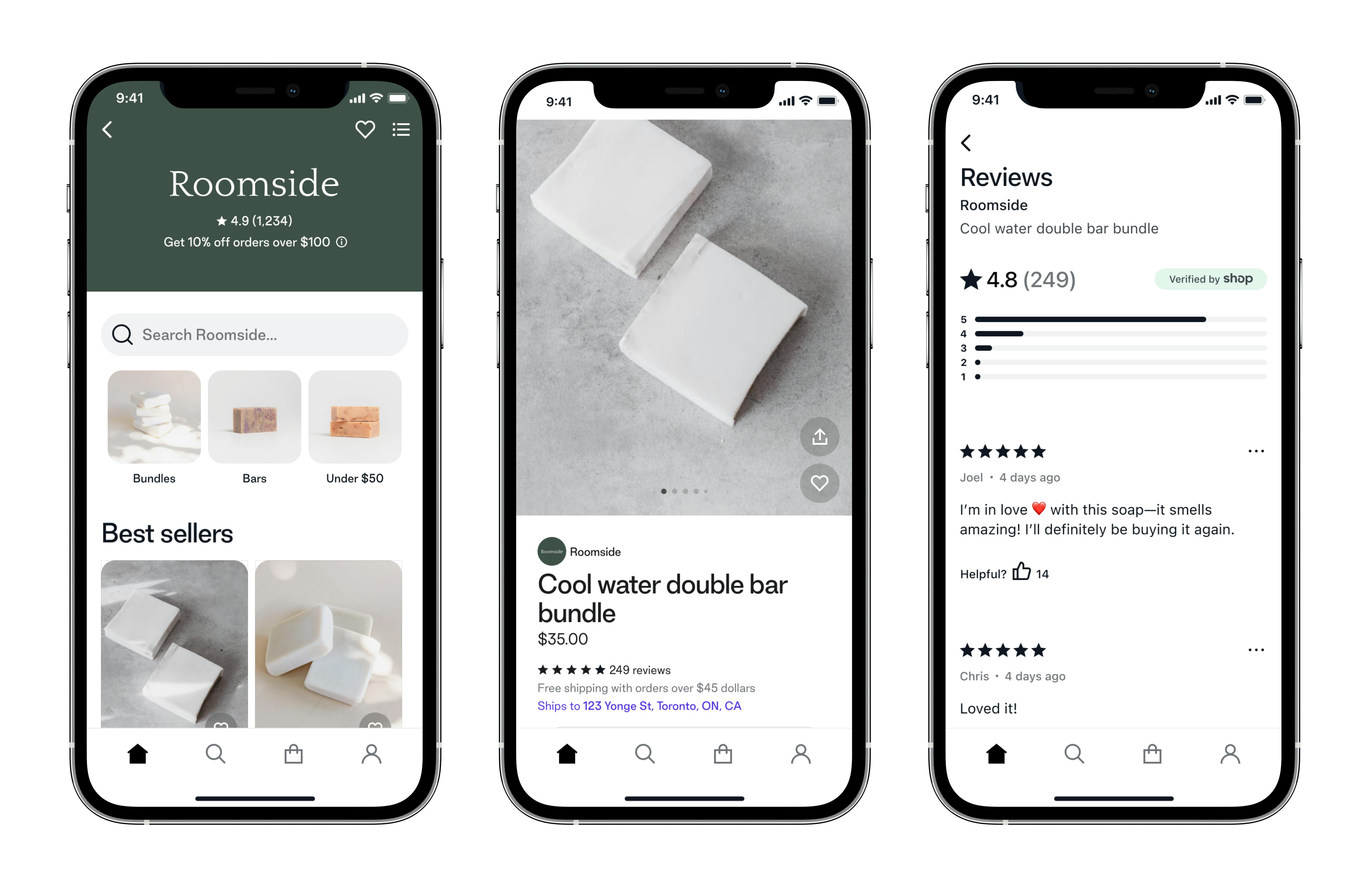 Judge.me reviews and star ratings in Shop app